Step 1: Have an online appointment
You may schedule an online appointment with doctor Mario Ferraz. The consultation costs R$1200 (about U$250) and quote will be provided for your surgery.
A payment link will be sent upon confirmation.
You can apply for an online consultation on the end of the page. Please notice that due to high demand it may take up to 4 months to schedule a consultation - we try to fit everyone travel plans.
---
Step 2: Confirm your surgery
To schedule a surgery date we will send a payment link. 
---
Step 3: Have examinations at your home country
We will send you the requests for blood examination and you can schedule them at your preferred supplier at home. You will also need a letter from a cardiologist stating that you are apt to surgery. You can email your results to us 30 days before surgery.
---
Step 4: Arrive two days before your surgery for your pre-op checkup
You can buy your tickets to Viracopos (VPC) airport. On your arrival we can suggest a concierge service to pick you up and take you to our main office in Campinas, where you will have a consultation with doctor Mario Ferraz, on a wednesday.
After that, you can go to the hotel. We recommend that you stay at Hotel Florença, which is a 9 minute walk from the hospital and our support clinic. You could also go to Hotel Royal Palm Plaza to enjoy your stay in Campinas
---
Step 5: Arriving at the hospital
The provided concierge will drive you to the hospital and help with the check in. A private nurse can be provided by the clinic to accompany will through your night stay at the hospital.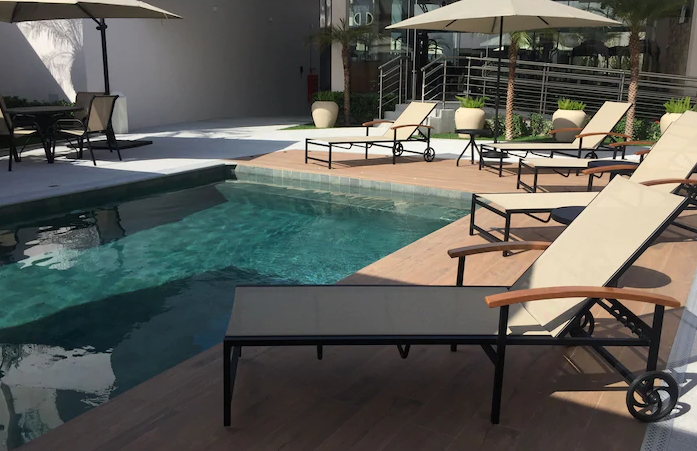 ---
Step 6: Rest for ten days.
After ten days resting you will have another consultation to check your progress.
---
F.A.Q.
1
What is the minimal number of days I need to stay in Brazil?
You need to stay at least 20 days in Brazil. On your arrival you will have a consultation, and surgery on the day after. Than you need to have another consultation 10 days after surgery.
2
How long do I stay in hospital?
One night if you have surgery in the evening.
3
Are there close hotels to hospitals?
Yes, you may stay at the Hotel Florença in Americana City (https://www.hotelflorenca.com.br/) it is 750m from the Hospital. We also have a second office which is 200m from the Hospital.
4
How far is the office from the airport?
The main office is about 20 minutes from the Viracopos airport.
5
How do I arrange transportantion?
We may provide a guide to transport you between viracopos airport, the office and the hotel and the hospital for your consultations and surgery. This employee will also help you with your hospital check in.
6
Do you have nurse referrals?
We will provide nurse to stay the night with you at the hospital, if that is the case.
7
What is the cost of a primary rhinoplasty?
The Primary rhinoplasty cost around R$ 30.000 (about U$5k), including surgeon, hospital, anesthesia and assistants. It is important to remember that this value is an estimate, in order to have the real quote, it is necessary to consult with Dr. Mário Ferraz, to understand the complexity of your case.
8
What is the cost of a revisional rhinoplasty?
The cost for a revisional rhinoplasty starts at R$55.000 (U$10.000), including hospitalization, anesthesia, instrumentalist and assistants. To provide a quote, it is necessary to consult with Dr. Mário, to understand the complexity of your case. We perform secondary rhinoplasty procedures only if the primary procedure was performed at least 1 year ago.
If you have any further questions, please contact us on international@marioferraz.com.br.
If you feel ready to apply for an online appointment please fill the following form.